The scammers have also adopted the names and identities of real-life investment bank staff, only for the funds – in parcels as high as $200,000 – to disappear through the cryptocurrency ecosystem and be sent offshore.
It all starts with a simple Google search for "fixed rate bonds".
Such an inquiry will return results for Google AdWords-supported comparison websites such as Clearvest.com.au, Compare-investments.com.au, Marketing-aus.com or Investmentcompare.com.au. All sites purport to offer information about high-yield investments offering returns of up to 11.5 per cent per annum.
While the sites have a veneer of legitimacy, their purpose is to deceive investors into entering their contact details to receive comparisons or offers for investment opportunities, enabling the scammers to call or email with offers and highly realistic investment fund prospectuses.
But there are some visible clues that the websites are fraudulent. Investmentcompare.com.au and Marketing-aus.com both claim to be trading names of Black Magic Marketing Pty, registered at an address in Carlton, Melbourne.
However, Black Magic Marketing has had its identity hijacked. The owner of Black Magic Marketing, digital marketing specialist Shaun Ryan, has no connection to the websites. The Carlton address – which is listed on Black Magic's registration forms held on the ASIC registry – is the address of Mr Ryan's accountant.
Compare-investments.com.au, meanwhile, notes it is a trading name of A.K.D. Building Pty Ltd. Andrew Dodd, the real-life owner of A.K.D., has no connection to the website, and the "registered" Oyster Bay address was wrong by a few streets.
"I'm pretty alarmed and concerned that my company name and suburb is being fraudulently used by these people as clearly indicated on their website," Mr Dodd told AFR Weekend when alerted to the scam.
Comparison website Clearvest.com.au, which is held on a Los Angeles-based server that also hosts a range of pornographic websites, spruiks "client reviews" from apparent investors. However, their reviewers are stock images provided by a website design platform.
The similarly-named ClearVest Advisers LLC, which has its own website and LinkedIn profile where four people list themselves as employees, displays an address at 90 Park Avenue, New York.

In real life, the building houses a number of high-powered investment firms, but Jared Silverman, vice president of Vornado Realty Trust, which leases the building said: "I have not heard of ClearVest."
LinkedIn flagged the ClearVest profile internally when alerted to the profile by AFR Weekend.
"A fake profile is a clear violation of our terms of service. We invest in systems and technology that give us the ability to monitor, detect, and remove inappropriate profiles and content," a LinkedIn spokesman said.
Google has proved an effective way to attract investors and fund promoters have paid around $7 a click to run digital campaigns targeting small investors seeking better yields than their term deposit can offer. IPO Wealth, the since collapsed fixed-income fund, paid the search engine $150,000 in one particular month after its term deposit campaign attracted more than 22,000 clicks.
A Google spokesman said its ads policy enforcement team was investigating the matter and would take action if necessary in accordance with its policies.
He said protecting users from scams and fraud was a priority and that both automated and human means were used. The spokesman described it as a "cat and mouse" space in which scammers are evolving their efforts, forcing the company to in turn adapt its efforts, policies and enforcement methods.
In 2019, Google removed 2.7 billion advertisements and suspended nearly 1 million advertiser accounts for policy violations, the spokesman said.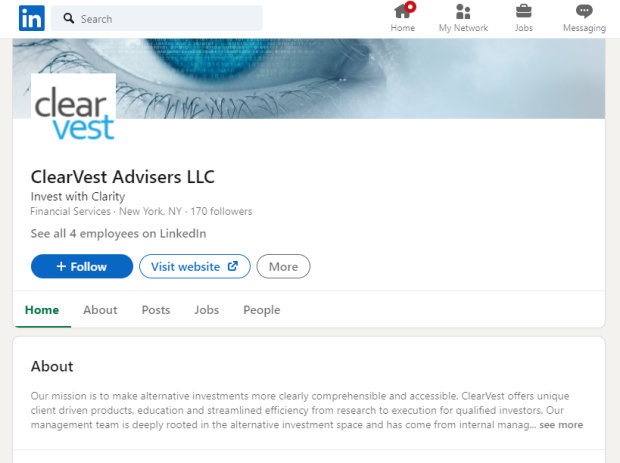 A phone number disclosed on Investmentcompare.com.au, which has an NSW area code rather than one from Victoria, where its Carlton address is apparently registered, redirects to an offshore phone line. The line was answered last week by a British man who was unable to answer questions about what types of investments were on offer, but requested a name and a phone number to respond to with the group's services.
With a phone number or email on hand, the fraudsters can then spruik a range of seemingly professional prospectuses to investors, such as the forms revealed by AFR Weekend in recent weeks.
Investors are greeted by fraudsters – all with British accents – who impersonate real-life employees of investment banks such as Citi or Nomura.
As these real-life employees have public LinkedIn accounts, victims gain a level of assurance as to the legitimacy of the spruiked investment.
A spokeswoman for Citi said the employees were aware their identities were being used by the scammers.
"Citi has communicated to customers that it is aware of a false prospectus offering a 'high yield fixed rate corporate bond', which falsely claims to have been issued by Citi," the company said.
"We advised that this is not a Citi issued product, or offering, and investors should be vigilant when they receive unsolicited offers from unknown parties."
The bond scam prompted ASIC to issue a warning in late January about "too good to be true" claims from scammers pretending to be associated with well-known institutions offering "unrealistically" high returns.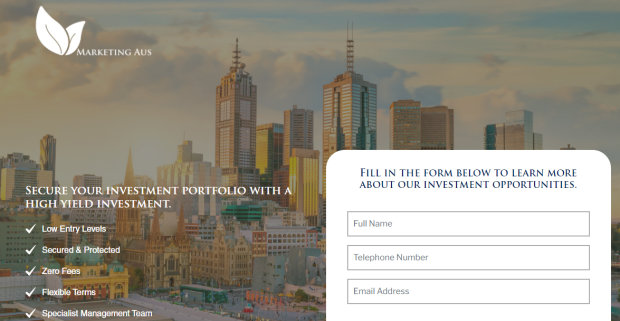 "Interest rates globally are currently extremely low, and expected to remain so for some time. If you see or receive offers of high-yield bonds, they are either high-risk or they may simply be bogus and a scam," ASIC chair Karen Chester said.
According to recorded calls of the scam, heard by AFR Weekend, victims are passed between a number of fake employees – interspersed with various iterations of hold music and concocted regulatory warnings – before they are asked to produce a series of proofs-of-identification, such as a passport and a water bill.
Then victims are asked to deposit funds into a number of bank accounts – due to a spurious claim that financial investment legislation requires the companies to set up segregated accounts that they do not directly control.
For the purposes of this scam, AFR Weekend has identified three accounts housed by two small Australian banks: BNK Banking Corp and Cuscal Ltd, which operate under the BSB code of Goldfields Money.
The three accounts are owned by a number of upstart payments and cryptocurrency services firms: ACCE Australia Pty Ltd (trading as Mine Digital), Zerocap Pty Ltd and Nebula Payments Pty Ltd. These accounts are used for legitimate customers who want to trade in cryptocurrencies or use the firms to send digital payments.
But as the fraud ring has copies of the victim's identification, they are able to set up trading or payment accounts in the name of the victim – all without their knowledge. When the funds are deposited through a normal BPAY transfer, the money can then be accessed immediately by the fraudsters and transferred to a safe haven, putting it beyond the reach of Australian authorities.
Grant Colthup, the chief executive of Mine Digital, said the fraud ring had hurt his business badly and urged consumers to carefully read and verify investment information provided to them. Mine Digital has been able to recover money for two victims – in the tens of thousands of dollars – and has promised to help trace any funds moved through digital currency transactions.
Mine Digital was told of the scam only in late February, about six weeks after AFR Weekend first reported on the fake IFM Investors prospectus, after one of the investment banks warned the company it may have been used by the criminals.
"Essentially this scam boils down to extremely effective ID theft racket," Mr Colthup said, noting one victim had handed over his passport, tax file number, driver's licence, mobile number and bank account details.
"It seems to us that almost the only way this could have been avoided once credentials were handed over by a victim was if all online accounts used in-person verification. This is impractical in the digital age," Mr Colthup said.
Mine Digital said it contacted the BNK Banking Corp fraud team earlier this week, but had not heard back from BNK or Cuscal. BNK Banking Corp declined to comment when contacted by AFR Weekend.
Ryan McCall, principal of Zerocap – which allows customers to transfer or convert their Australian dollars into digital assets to invest, trade, transfer those cryptocurrencies – was first alerted to the issue by AFR Weekend this week.
"We are surprised and disappointed at the suggestion our platform might have been used in conjunction with some illicit or even immoral activity," Mr McCall said.
"However, allegations of this kind are a reality for any business that provides investment services – a sad reality that banks and traditional brokers or funds face every day."
Mr McCall said Zerocap verifies the identity of all of its customers in all the ways needed to comply with all relevant rules and regulations, including "Know Your Customer", AUSTRAC and anti-money-laundering laws and regulations.
"If Zerocap is at any point provided with any basis to reasonably suspect that its platform or services have been used in a way that assisted or facilitated unlawful activity, it would report that to the federal police and to AUSTRAC immediately and then co-operate with any responding authorities to the fullest extent possible," Mr McCall said.
A spokeswoman for Austrac said it did not comment on "specific operational matters".
"By law, reporting entities have a range of obligations, including taking steps to identify a customer (know your customer), checking that they are who they say they are and reporting suspicious matters," AUSTRAC said.
"AUSTRAC has systems in place to identify non-compliance and will not hesitate to use the regulatory tools at our disposal or take enforcement action where non-compliance is identified."
The agency responsible for policing fraudulent telephone numbers is the Australian Communications and Media Authority.
Are you a victim of a bond scam? E-mail us at m.roddan@afr.com or jonathan.shapiro@afr.com
Credit: Source link