James Patterson, the former CEO of California cannabis delivery platform Eaze pleaded guilty to one count of conspiracy to commit bank fraud according to a report at Law360. The plan was a scheme to deceive banks into processing more than $100 million worth of credit and debit payments for marijuana purchases. The major banks and credit card companies like Visa (NASDAQ: V) and Mastercard (NYSE: MA) refuse to work with cannabis companies as the product is still federally illegal. So any transactions using these products or lying to banks about the nature of the transactions is illegal.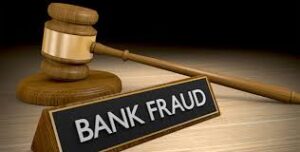 The timing of the guilty plea is worth noting as the bank fraud trial of businessmen Ruben Weigand and Hamid Akhavancomes is scheduled for March 1 in the Southern District of New York federal court. In March of 2020, Ruben Weigand and Hamid "Ray" Akhavan were charged with conspiracy to commit bank fraud over charges that occurred between 2016 and 2019. They were alleged to have created a bunch of fake companies to trick banks into processing credit and debit payments for marijuana products from legal sellers. The two asked the court to dismiss the indictment saying that no one was harmed in the scheme.  However, the case was allowed to move forward.
Prosecutors said Weigand and Akhavan worked with executives at an online marijuana marketplace company to facilitate the sales, although they haven't named the business. Eaze, an online company offering delivery from dispensaries, was the subject of a lawsuit last year that alleged it worked with Akhavan to utilize shell companies to process credit card payments. That case was settled. While Eaze was not specifically named in the case by the prosecutors, only an unnamed online marijuana marketplace was mentioned, a connection has been made. Eaze was not charged in this case against the two. Patterson resigned from Eaze in 2019.
It is being suggested that the plea could be an indication that Patterson is with prosecutors and could testify against other defendants in an effort to lower his punishment.
According to Law360.com, Patterson is reported to have admitted to working with Weigand and Akhavan to disguise the purchases because he "understood that if banks were aware of the nature of the transactions they would not allow them."
Eaze Denies Involvement
For its part, Eaze denied the allegations in the 2019 lawsuit and has said it had cooperated with federal authorities and "is not a defendant in" the case against Patterson. Eaze also quit accepting payments of this nature in mid-2019. However, legal experts say the allegations don't end because the transactions ended. The dispensary owners are no doubt nervously watching the outcome of this case. They could also be dragged into this for committing bank fraud. If the dispensary owners knew that Visa and Mastercard would not accept payments for cannabis transactions and they still pursued a scheme that managed to make that happen, are they guilty? That is yet to be determined.
Credit: Source